Just got back from seeing the new Tron movie and I must say I was thoroughly impressed with it. I won't do a full on review of it, but I feel for entertainment it is a good movie as long as you go in with the expectation of just having fun and not looking for a deep philosophical thriller. Flynn's younger self did seem to hit the uncanny valley here and there but I must say that we have progressed substantially far in being able to digitally edit actors to fit different forms. The story while easy to guess was executed well and kept me entertained until its end. Daft Punk's score did a fantastic job in blending the real and virtual worlds. I won't say much more as I don't want to do spoilers but I did feel that Olivia Wilde's character of Quarra was well acted but I think the writers were trying too hard to make her the "ultimate nerd fantasy".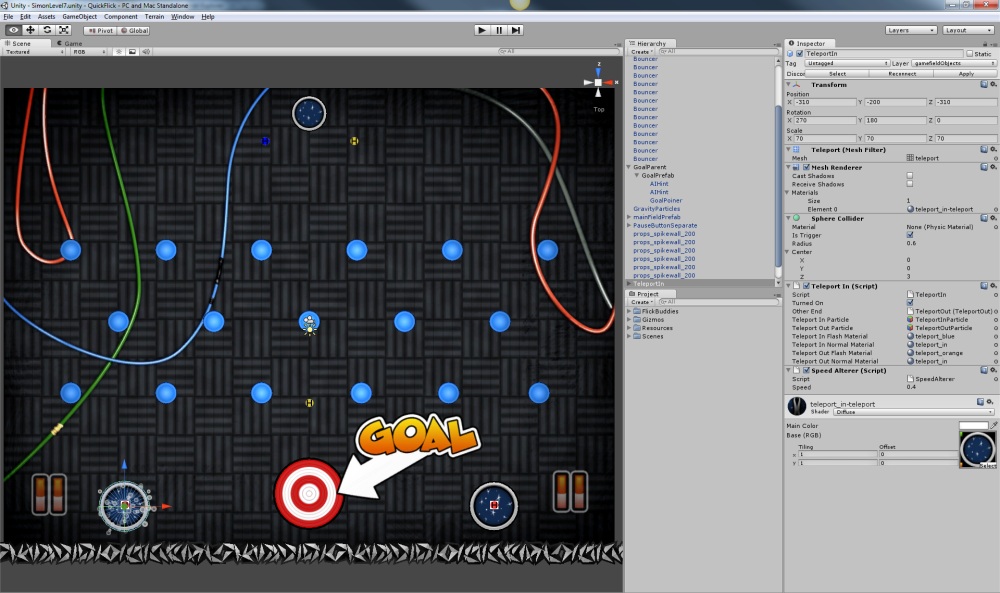 I was on Gamasutra earlier today and noticed a review about Unity 3 here that seems to fit my initial thoughts of it for the most part entirely in the fact that I believe Unity is fantastic for the single person developer but unless you decide to shell out a substantial amount of money the version control on it is is very poor in the base version which I learned when I was developing FlowShooter and the other projects that you can see on my Unity page.
Also for those wanting to learn a bit about how Unity works and may be interested in developing for it Infinite Ammo has some amazing tutorials that gave me a good start to being working on the things that I was doing and if you're interested at them you can look at it here.
In other news, I should have posted earlier I am going to be working as part the Unreal Demolition mod in UDK with my good friend Dan Weiss as a level designer. It looks like an exciting project and I know from working with Dan before that it will be excellent to work together on a project. I will hopefully start developing levels for it sometime over the Christmas break when I get a new computer (my current computer's graphics card seems to have issues with UDK but not UT3 which is probably due to it loosing support for older graphics cards) but as I work on it I will be posting up the work in progress and I'll keep posting about whatever else I'll be up to over the break though it may be a bit more sparse as I will be going back home to Indiana over the holidays.